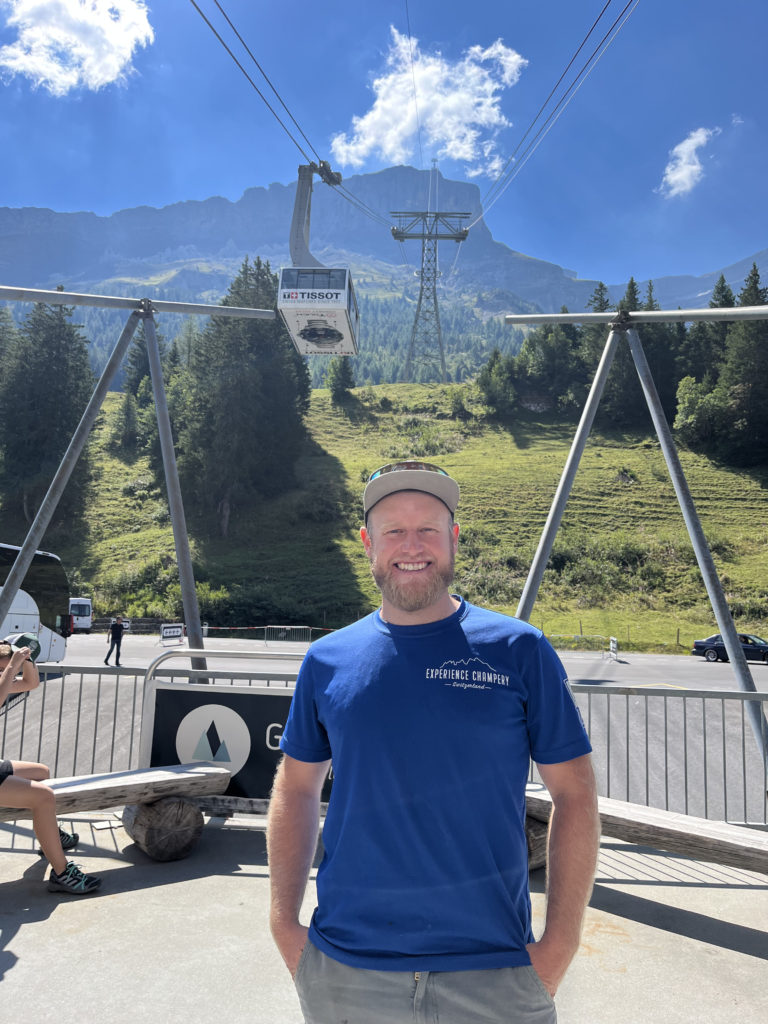 OUR STORY
Lloyd Wiltshire, founder of Experience Champéry
I first visited Champéry over 15 years ago, spending my first winter season as a ski instructor here, and getting to know and love the village and surrounding area. Having spent the last few years dividing our time between the UK and Switzerland, in 2020 my wife and I decided to make Champéry our permanent home so we could enjoy the beautiful scenery and fresh mountain air all year round.
My passion is for the outdoors. In the winter I am a fully qualified ski instructor and director of the local Red Carpet Ski School, and in the summer I explore the mountains on my bike, by foot, or harnessed onto a rock!
I know from experience how tricky it can be to arrange the activity holiday of your dreams without the local know-how or expertise. Too much time is wasted researching and organising whilst you could be outdoors exploring. That's why we launched Experience Champéry. From simple one or two activity holidays to more complex adventure itineraries, our team can't wait to help create your Swiss alpine adventure. I want everyone to experience the very best that Champéry has to offer. It's a real hidden gem that's waiting to be discovered!