Canyoning in Champéry is one experience not to miss!
Scramble, float, swim or abseil down one of the local rivers and craggy gorges with your fully qualified guide. Explore hidden springs, rocky precipices and cascading waterfalls. The forests and rivers around Champéry provide a natural playground for the thrillseeking adventurer.
Are you ready to Experience Champéry?
Prices from 125CHF per half-day
We have three local canyons to choose from in Champéry:
The River Chavalet is a playful course which is perfect for all the family as it's not too steep. It's a great canyon to try if you're new to the sport.
The newly developed Roc Coupé Canyon in Grand Paradis offers various degrees of difficulty in a magnificent alpine setting with impressive vertical drops and exhilarating slides.
For the more adventurous the Roche Canyon, a short drive from Champéry, is a thrilling half-day or full-day activity. There is a minimum age of 16 for this canyoning tour which combines plenty of jumping, abseiling and sliding!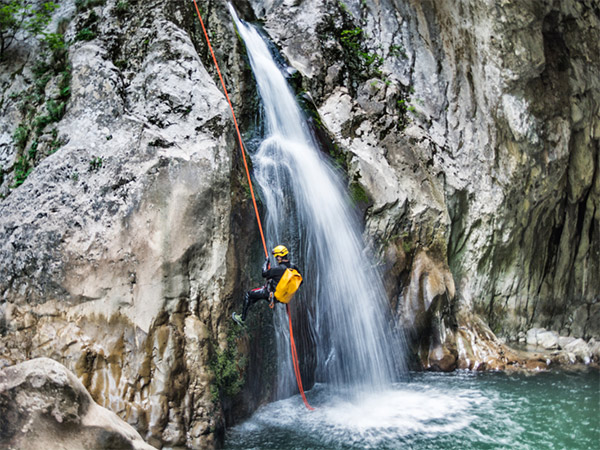 Are you ready to Experience Champéry?