Are you ready to Experience Champéry?
Visitors are spoilt for choice when it comes to climbing in Champéry with plenty of options for outdoor rock climbing, an indoor climbing wall, a treetop ropes course, and the thrilling Via Ferrata de Thière. 
All guides are highly experienced & qualified and very knowledgeable of the local climbing routes & tours.
Indoor Climbing
Prices from 40CHF for a group course
Champéry 's indoor climbing wall is a great place for beginners to learn the basics of rock climbing, and it's a fun activity for both children and adults.
Covering 260m2, it's one of the regions largest climbing walls.
You can book a group or private indoor climbing course with one of our guides.
Once you've got the hang of the climbing techniques you'll have the confidence to head to one of the local crags with your guide.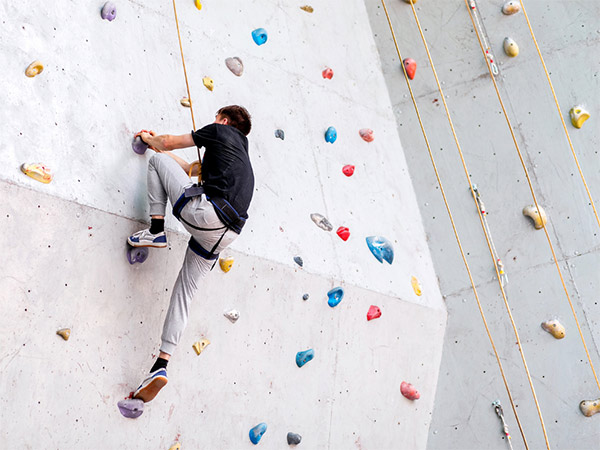 Via Ferrata
Price from 70CHF for a group course
Equipment hire: 25CHF  – (helmet, harness & leash)*
For the thrill seekers amongst you, the Via Ferrata de Tière  is a special one to tick off the list during your stay in Champéry . Part hiking, part rock climbing, the route has an altitude gain of 140m starting in the forest and crossing the river Tière on a series of suspension bridges before navigating the rock face using cables and iron rungs.
It's a challenging and rewarding climb and your guide will ensure you have all the right equipment to safely reach the top, and enjoy a fantastic view of Champéry from the opposite side of the valley.
*Hire your equipment from the Experience Champéry office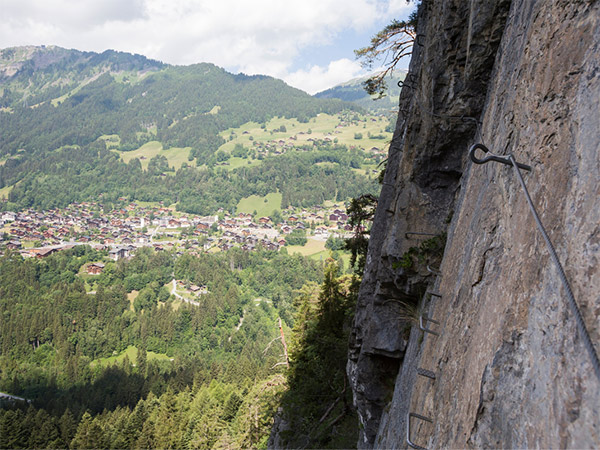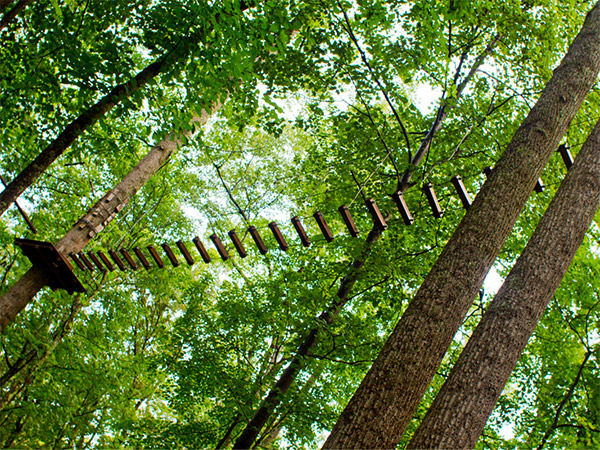 Accrobrance – Tree Tops Course
Price from 15CHF for a child / 35CHF for an adult
Champéry 's Organic Adventure Park is home to a series of exhilarating tree rope courses which are suitable for all the family. There are 6 courses varying from easy to challenging with zip wires, tarzan swings, monkey bridges and more!
Rock Climbing
Price from 80CHF per half-day
The alpine valley of Barme, a short drive from Champéry, offers several climbing options for all ages and abilities.
The 40m high climbing wall at the base of the Dents Blanches mountain range has 57 routes to discover with your guide and picturesque views of Barme's pastures and rivers.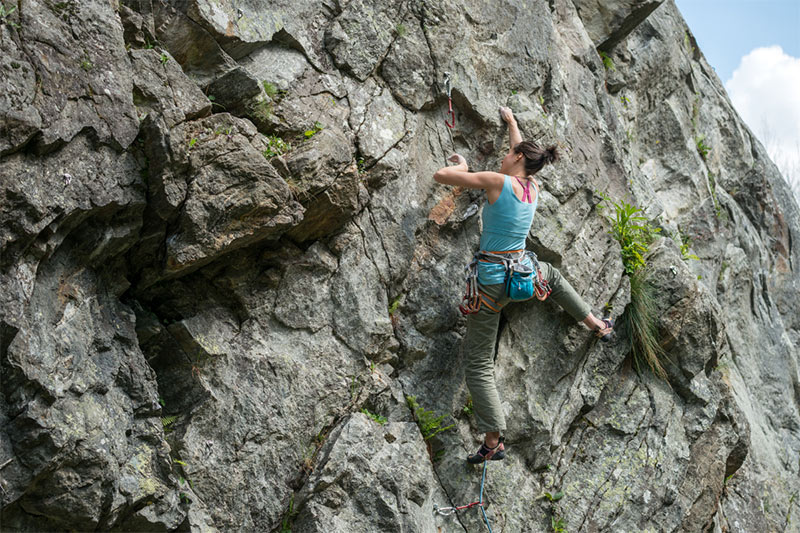 Are you ready to Experience Champéry?