Walking & Hiking in Champéry
Are you ready to Experience Champéry?
Walking the many mountain trails around Champéry and in the Région Dents du Midi is undoubtedly one of the most rewarding ways to discover the local area. The options are endless and the views are always spectacular. 
Discover unspoilt alpine pastures, shady forests, high mountain lakes, rivers & waterfalls and, if you're lucky, you'll have it all to yourself! 
Your guide will know all the best routes and hidden trails and can take you on a gentle hike along well-marked tracks, on a full day challenging circuit hike, or on a more adventurous multi-day hiking tour staying in the mountain huts in the region.
Walking tours
Prices from 45CHF for 3 hours
Take the cable car to the top of the mountain and explore the looking walking trails with your guide. There are options to take the chairlifts to avoid steeper trails.
One of our favourite walks is the 'Galerie Defago' – a good option for all the family with great views of the village and the promise of a refreshing drink at Cantine des Rives at the end. The path follows along a natural ledge in the rock which is 600m long and has been carved out in places. This is a great option for little people as you can take the free shuttle tourist train back to the village at the end of the walk, saving little legs from the walk back!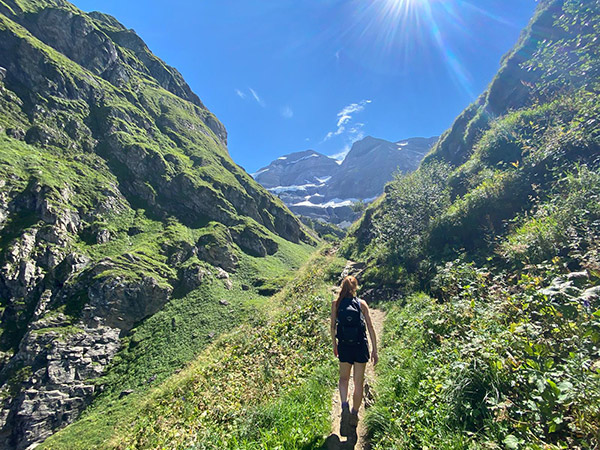 Hiking tours
Prices from 70CHF for 3 hours
We are lucky to have a number of fantastic multi-day hiking tours that can be started from Champéry, exploring the Région Dents du Midi.
Embarking on one of these tours is a unique adventure and we work with the local guides to arrange an unforgettable trip for you.
The trails combine hiking and climbing with a guide, an overnight stay or two in one of the high apline huts with fellow hikers and a traditional hearty meal at the end of the day.
Talk to the team to find out more about the many mountain trails and hiking tours that are available.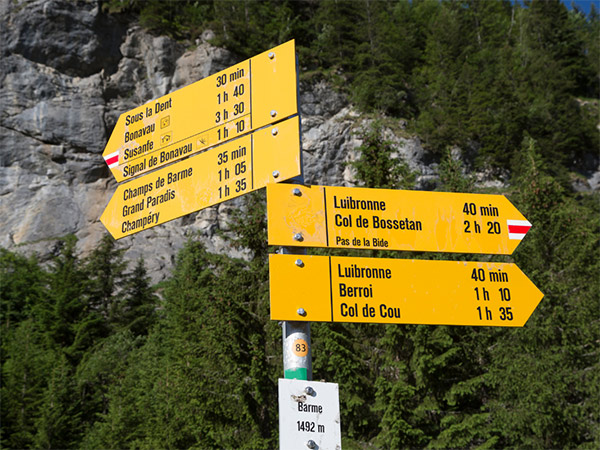 Are you ready to Experience Champéry?